Welcome to the AM update.
The first bit of news today comes from the New South Wales Formula Series, which has just reached it\'s conclusion down under. Australia\'s leading Formula Competition Series wrapped up in Jervis Bay. The series saw 66 racers battle it out in 42 heats, with winds ranging from 8 to 30 knots. The overall victor was Mike Nelson, who has this to say, "I feel so happy and relieved to finish the series in first place. The first time I\'ve won it in a while. It\'s really tough to be competitive in every event, particularly when there's only one drop. So consistency is the key." You can read the full report on Surfer Today.
Over to the speed crowd now and Loft Sails are happy to announce that Gautier Bourgeois is leading the Junior GPS Speed rankings. At a recent session the youngster clocked an average of 42.8 knots and a peak of 54.52 knots, incredible! Read more on the Loft website and check out the rest of the action from the day below…
Some product news from Maui Sails now. The team are very happy to announce the launch of their new \'Mutant\' 4-batten sail. Heralded as the most progressive wave sail available, the Mutant has an ultra-low aspect ratio and an upperd wind range previously unheard of in 4-batten sails. It sounds good, so check out more on the Mutant at the Maui Sails website and have a peek at it in action below.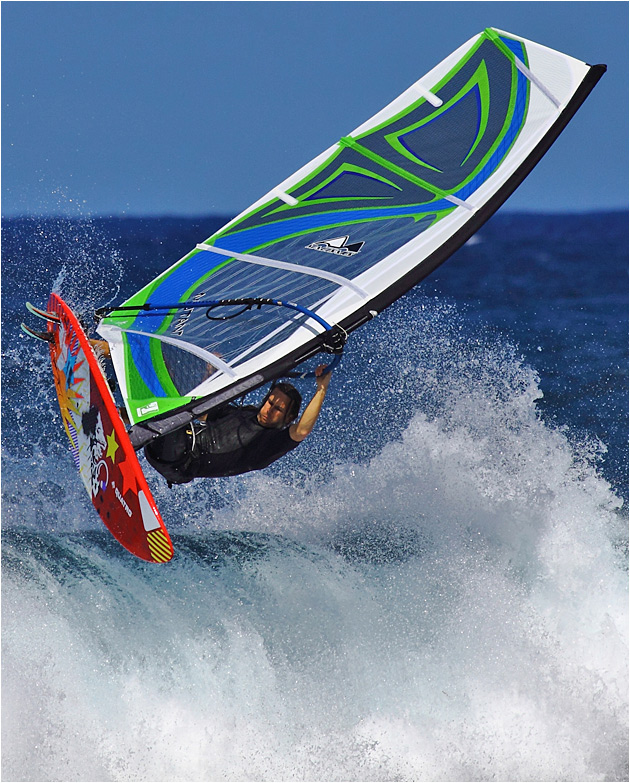 Italian freestyle Youngun
Jacopo Testa has released an awesome video of him in action in Brazil. Sailing at Sao Miguel de Costa, Jacopo has all the latest moves dialled and many of them on both tacks. Definitely one to watch on this year\'s freestyle tours…
That\'s all for this morning, check back later for the PM update with some video treats…