Plenty of wave action for you in today\'s PM update.
First up is some French wave sailing from the winter in Normandy. Regis Bouron & Hervé Guillermin scored some windy, wavey conditions at one of their local beaches. A short clip but some nice action nonetheless.
Next up is a reminder that as it\'s Friday, make sure you head over to Surf-Matic.com. Graham Ezzy has uploaded his freshest selection of awesome photographs in Foto Friday. This week Graham features himself, launching a huge aerial at Jaws.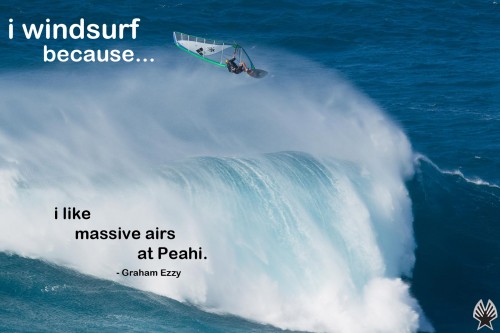 Over to Pozo now and Spanish ripper Josep Pons has a short clip from a session in March. Big old backloops and some nice waveriding…
Wrapping up the PM update is some more photo action. Teahupo\'o is renowned as one of the fastest and heaviest waves in the world. Tim McKenna has some amazing tilt-shift shots of the wave doing it\'s thing. Check out the full selection HERE.
Have a great weekend and we\'ll see you back here on Monday for the AM update…